Free Oracle Performance Utility
OraSnap (Oracle Snapshot) contains all the SQL scripts that most of us already have in our arsenal. The "twist" is the way the information is presented. All of the statistics are generated with HTML tags - which can then be viewed with a web browser. Each report has the source code used for the information and notes with relevant information about the statistics gathered. OraSnap currently has over 110 scripts that generate a multitude of information for v7, v8, v9 and v10 databases.
OraSnap DOES NOT REQUIRE any "pre-installation" scripts/steps (special users, tables, packages, procedures or tablespaces) before running. Just install OraSnap and run it against your database.
---
OraSnap 2008.01.14
Readme Notes
OraSnap FAQ
User Comments
Example Output/Screenshots
Download

Click to subscribe to the
OraSnap Yahoo Group
---

Donations are not required, but are appreciated!
---
OraSnap Friends On The Web
EasyScript for Oracle
O'Reilly Oracle & Open Source Book
RevealNet Newsletter Regarding OraSnap
Capital District Oracle User Group OraSnap Powerpoint Presentation
DBSnap - PL/SQL & JSP
OraHoo - PHP port of OraSnap
Oracle Toolbox - Another PHP port of OraSnap

---
My other Oracle pages
Oracle Links | OraSnap | Oracle-Books.com | Oracle Tips | Database News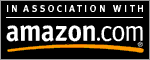 Stewart McGlaughlin
Oracle DBA
http://www.oracle-books.com/orasnap/index.html
Last Update: 11/26/14